The Abbey Book Shop is Limerick's leading religious publications and gifts retailer. We carry in stock Catholic and Christian publications covering such subjects as theology, prayer, scripture, spirituality and liturgy. The shop is family owned and run by Michele Wisley and her staff, leasing space from the Augustinian Church on O'Connell Street. Michelle's family have been in Ecclesiastical, altarware and church supplies in Ireland for over forty years and bring a wealth of knowledge in religious publications to Limerick. The partnership with the Augustinian community came about as a result of the re-ordering of the Augustinian church in 2001 which included the creation of space for a religious bookshop.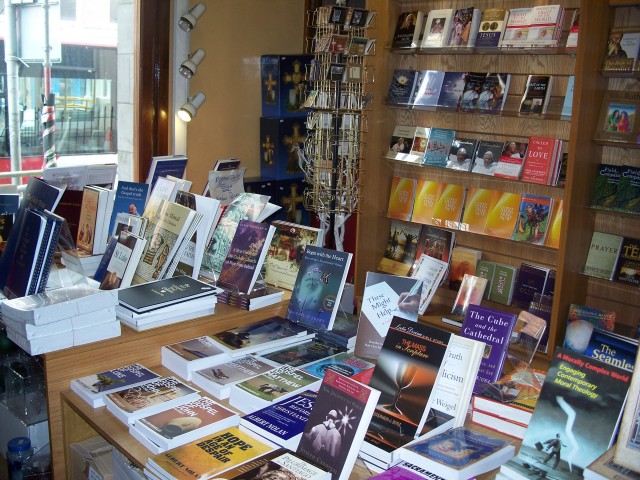 The bookshop is situated in the hospitality area inside the church main entrance and is enhanced by the architectural features of the former side-aisle of the church. It is well stocked with books on theology, spirituality, Mass Cards, devotional material, catholic newspapers, liturgical items, candles, religious art and more.
Whether you come to pray, to search or just to make a journey to the heart with Christ and Augustine, you will be very welcome to drop in to the Limerick gift shop and browse through the selection of religious books and gifts. You can always ask our friendly staff for advice on current publications, best sellers or simply help with getting a mass card signed.
The Abbey Bookshop Limerick – your one stop shop for religious books, cards and gifts